our mission.
Mum accessories are often known to be a bit... 'meh'. In your search for a baby bag, you may have found this to ring true. That's why we designed a clutch that holds baby's essentials, (nappies and a changing mat) and mum's too, (cards, phone, lip balm and keys).
Heard enough?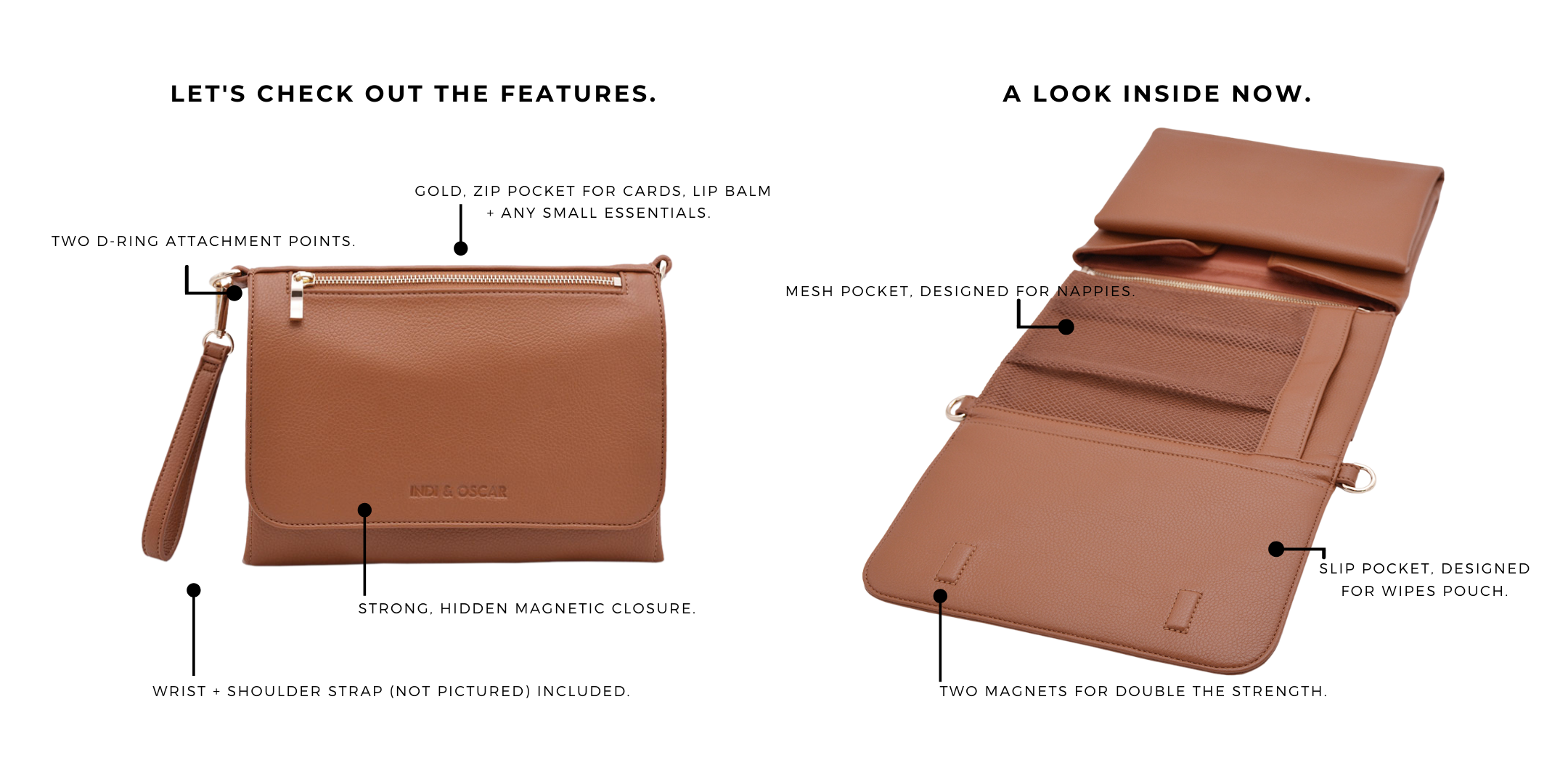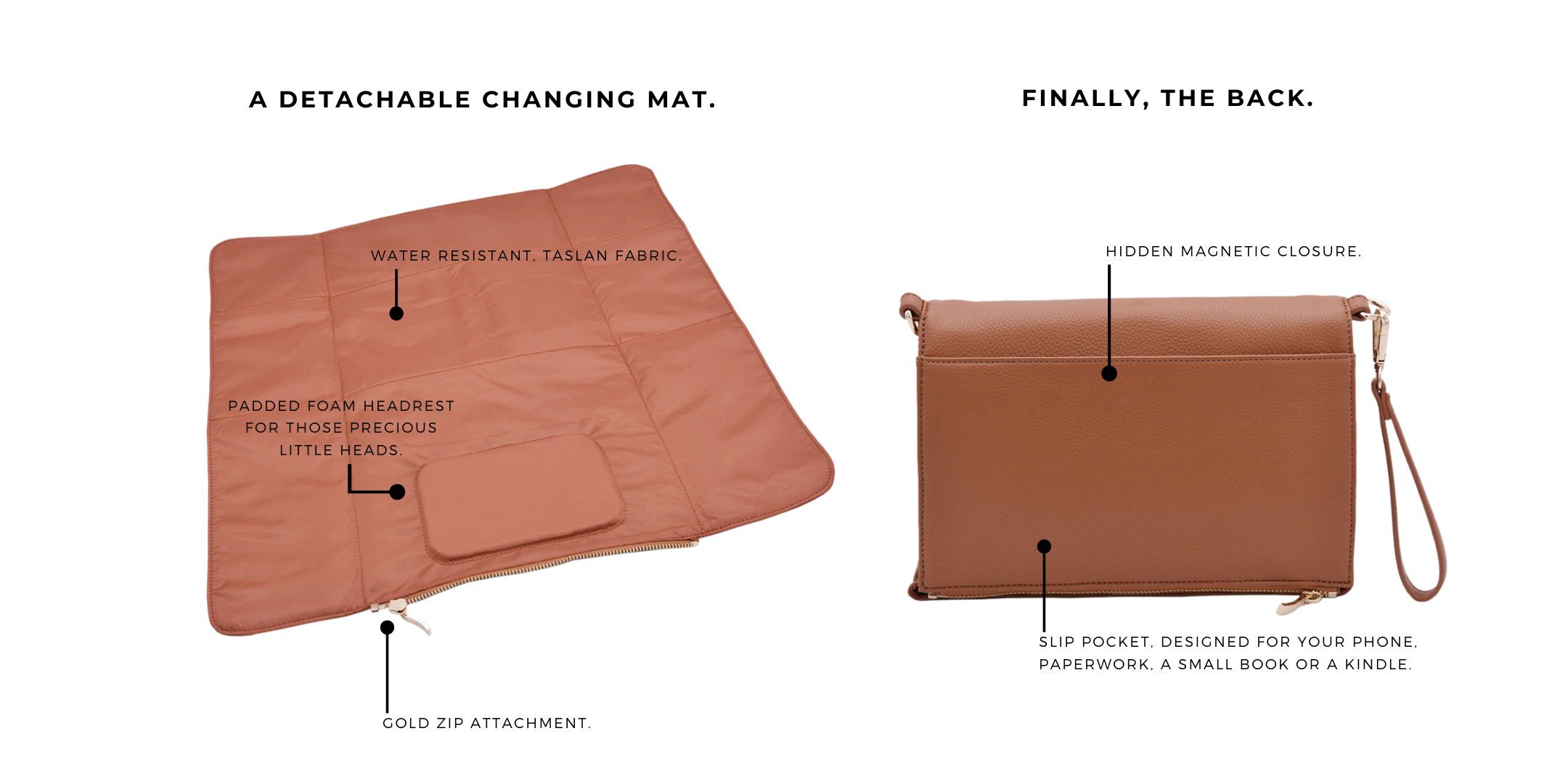 the best part?
It can be used totally on its own, or in any bag of your choosing.
That means you can keep using your Louis Vuitton, your Status Anxiety or even the crocheted bag you thrifted from the Salvo's.
*Included with every purchase is a wrist and shoulder strap, which allows our clutches to be worn in multiple ways.
When you need to take a bit more, detach the straps and pop it into your bag. Now you have all the essentials in one spot and can leave the house with peace of mind.
This means no more 'meh' baby bag.
Let your pre-mum style shine.
Now surely you're convinced?